Workers organising in multinational food production chains
Written by: Ned K. on 16 March 2020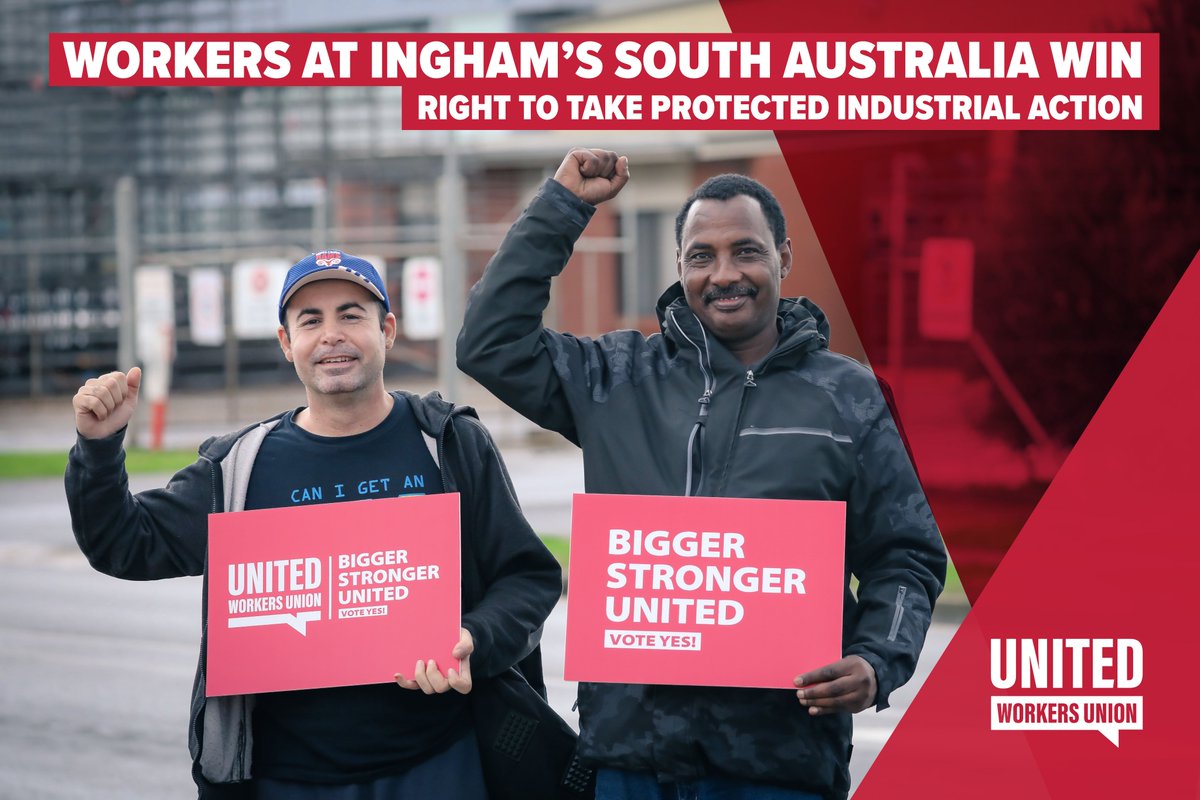 The Fair Work Commission has approved the limited rights of chicken processing workers employed at an Ingham owned plant to take protected industrial action. The right to take action in pursuit of an Enterprise Agreement did not make front or even back page news of the daily papers.
However, this step taken by workers is a microcosm of changes in the balance of forces in the class struggle in the food production industry. This particular factory, like the majority of the food production sector from farm to plate is the working environment of thousands of new migrant workers. They perform very dangerous work in poor working conditions with high risk of injury. There workloads are high and the bosses' profits come before the workers' safety and the hygiene level of the plants. Workers tell stories of the danger of cross contamination from production lines to the food being processed which can lead to contaminated food being served at, for example, a fast food outlet or another worker's family dinner at home.
In the hands and ownership of working people, mass food production for people's needs replaces production of food for profit first.
Food production processes in Australia though are dominated by companies like Ingham, but even this big corporation is small fry compared with the big players in food production industry.
The Weekend Australian 14-15 March contained a supplement Agjournal. It contained an article on one of the biggest agribusinesses in the world, Olam.
Olam is not a household name you find on products in supermarket shelves. However, it owns and controls a substantial amount of the food production chain in Australia.
It dominates almond, tomato, onion, cocoa, peanut, rice and coffee bean production not only in Australia but across 60 countries. It employs a staggering 73,000 workers of whom only 40,000 are permanent.
It provides key ingredients to other major multinational food producers including Mars, Mondelez, Nestle, Unilever, Kraft, Heinz, Pepsico and Lavazza.
Who owns Olam? The Singapore Government's investment arm, Temasek owns 53%, while the other major part owner is Mitsubishi Corporation of Japan with 17.4% ownership.
Olam recently leased its substantial water rights to a Canadian Public Service Pension Fund which still enables it have a regular water supply for its cotton production in Queensland.
Thousands of the farm workers employed in Australia in Olam's farms and production plants are like the workers at Ingham. They are new migrants who are learning fast about the power of the collective with assistance from their Unions. Every small win by one group of workers such as the Ingham workers gives heart and encouragement to others in the same predicament. Through union membership they meet others from the same industry and share stories which tell them that they are not alone and isolated as their bosses would have them think.
With worldwide shortages of food more likely through the impact of climate change, these workers are fast becoming a rising force within the working class movement.

Print Version - new window Email article
-----
Go back