Annie Newmarch – A Life of Service To The People Through Art
Written by: Ned K. on 5 February 2022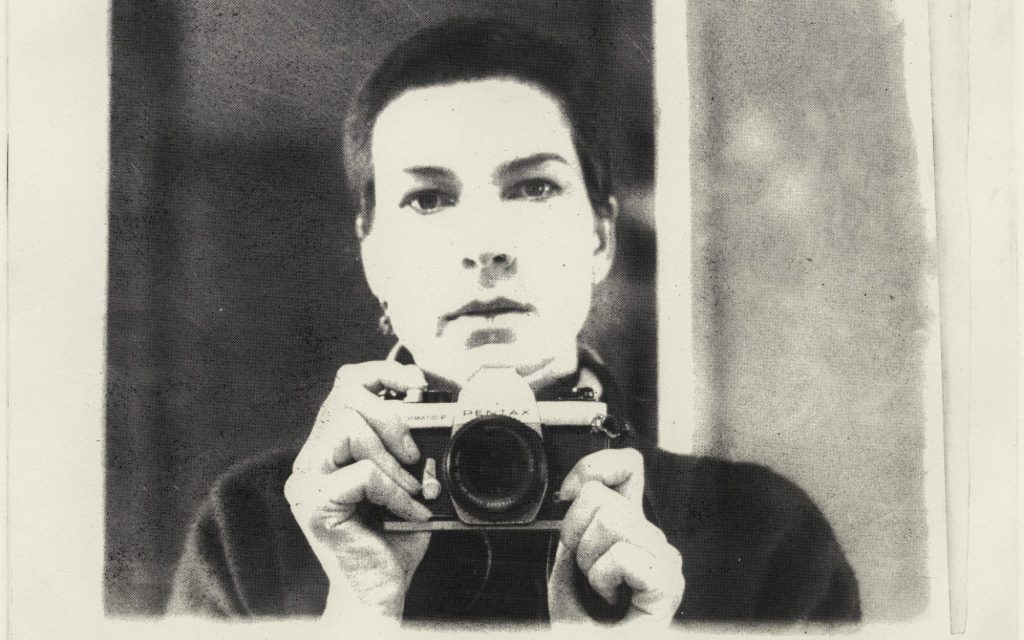 On 13 January, 2022, Adelaide based artist Annie Newmarch passed away peacefully aged 76. Annie graduated with a teaching diploma at Western Teacher's College in 1966 and then taught art at public schools before becoming a lecturer at the South Australian School of Art in 1969.
She held her first art exhibition in that year and raised eyebrows when she criticised commercial art galleries for being dominated by male artists and for being driven by free market economics!
This was the first public message from Annie that she saw art as a form of political expression against the oppression of women under capitalism and that art should not be based on what the artist could gain on the free market, but on its contribution to communities and a better society for the people.
In the early 1970s Annie combined her art work with study in politics and Marxist philosophy at Flinders University which resulted in her throwing herself in to the people's struggles of the time.
In the early 1970s she became active in the movement for Australian independence from imperialism, US imperialism in particular. She contributed art work to the people's struggle against the presence of US bases in Australia, particularly Pine Gap near Alice Springs. She produced an inspiring colour poster of people protesting against Pine Gap with Eureka Flags towering over the smaller US flags symbolising their unwanted presence in Australia. This magnificent work by Annie was produced in 1975, the year of the semi-coup against the Whitlam Government which was backed by US interests. She also realised the power of the collective for art to reach its social potential. She was a founding member of the Progressive Art Movement which united writers, artists, film makers and poets so they could contribute to the progressive social movement that prevailed at the time.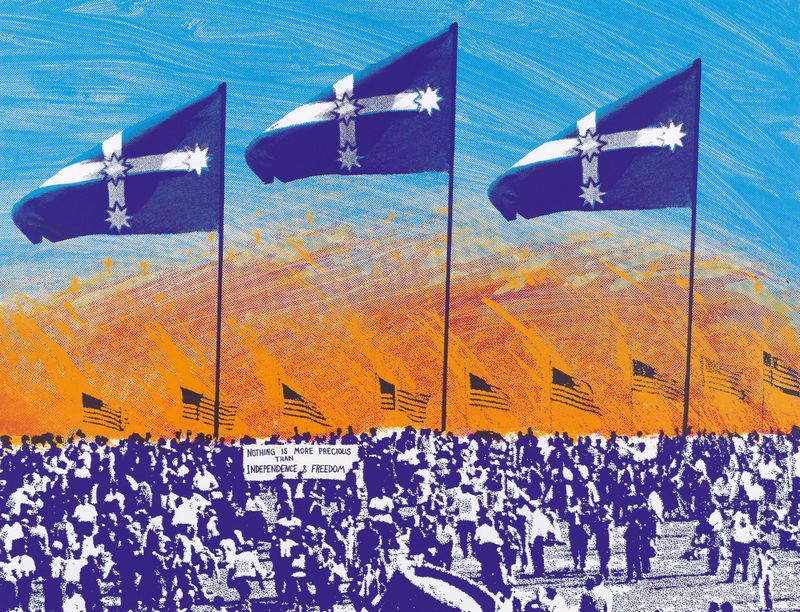 In 1978 she produced a stunning image "Women Hold Up Half The Sky", a colour screen print showing a photo of a women she knew, Peggy carrying a man in her arms. Peggy was a single mother with eight children!
Annie also produced artistic work in support of First Nations Peoples. One of her works about the impact of the British nuclear tests at Maralinga in the north of SA is a stand out exhibit at the Art Gallery of South Australia.
Annie's commitment to progressive causes saw her throw herself and her art work in to support for working class struggles. She provided design for BLF posters and shirts with the now famous "Dare To Struggle Date To Win" logo at a time when the BLF was under relentless attack from multinational developers and their local political party stooges.
Her commitment to working class struggle did not stop there. She was a strong supporter of the Rank and File Committee of car workers at Chrysler and a strong advocate for nationalisation of the car industry in Australia.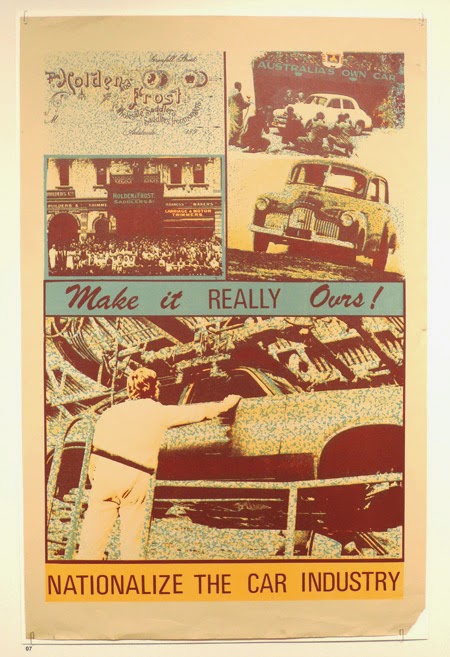 She also produced posters and joined street demonstrations in support of gaoled Chrysler workers shop steward Will Heidt in 1977.
Will was gaoled for refusing to leave the car plant when he was sacked over a staffing level dispute.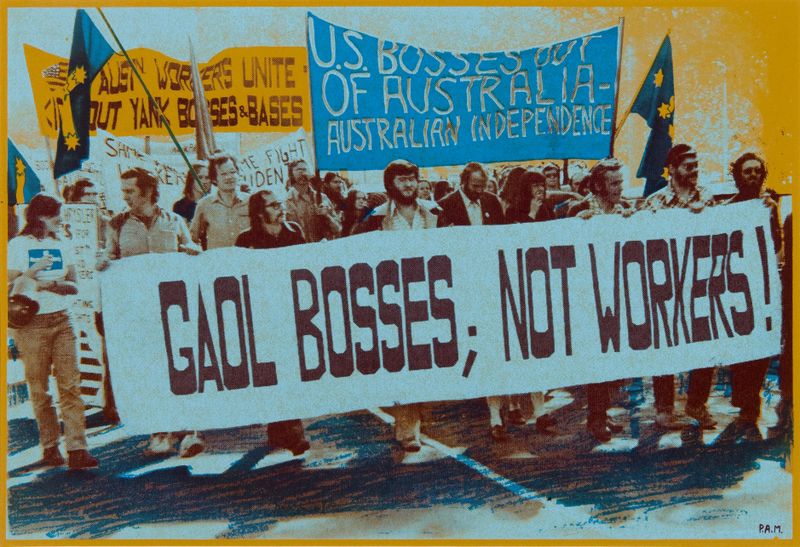 Annie's "rock" during these turbulent years and subsequent years was always her local northern suburb community of Prospect in Adelaide where she lived for about 50 years. She was the first person to be appointed artist in residence with the City of Prospect Council and the Council Art Gallery is named Newmarch Gallery in her honour.
Annie has left her mark in the streets of Prospect where she initiated stobie pole art which is now practiced in many suburbs in Adelaide and other towns and cities.
Annie combined the raising of her three children with working as an artist and in later life she confronted the invisibility of ageing women in a series of works called Risking 50.
Annie was an artist who worked for the people and had no hesitation in raising her artistic gift on the side of the people.
Even people in the US recognised her legacy with an Obituary in ART news, a US visual arts magazine in New York saying she had "reshaped the Australian art scene as an educator and activist"
Rest In Peace Annie . Never forgotten by many.
Print Version - new window Email article
-----
Go back