As capitalism sweeps disasters aside, women carry unequal burdens
Written by: Louisa L. on 6 March 2023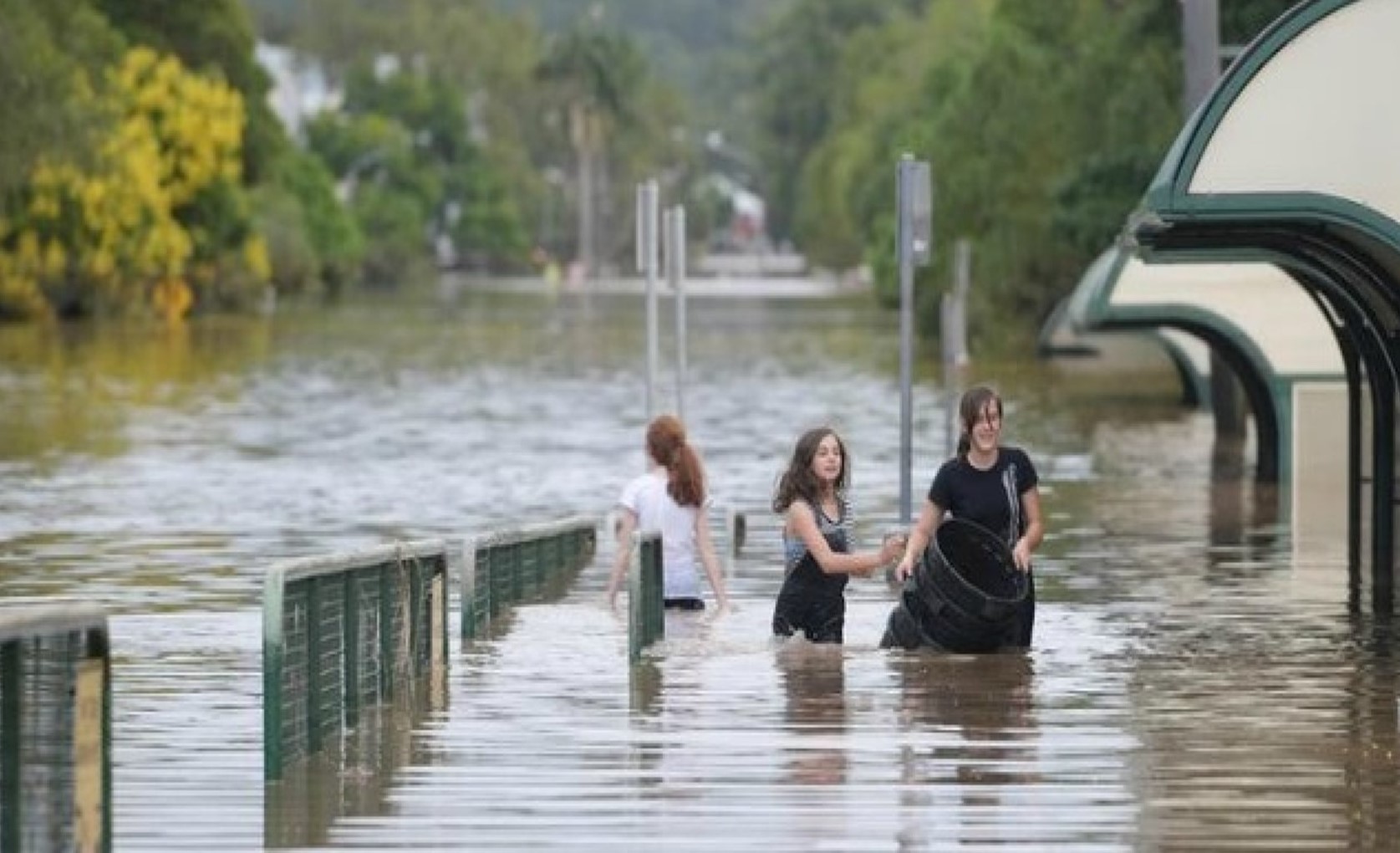 Instead of issuing a statement, this year Louisa L sought out women's voices in the lead-up to International Women's Day, using their words to draw conclusions.
One of my neighbours says if women ran things, it would fix "the mess men have made". I think she's wrong. Patriarchy, despite its many terrible effects on women's lives, is not the primary contradiction here or across the world. Even Afghanistan carries the legacy of foreign occupation and wars within its brutal semi-tribal patriarchy.
Each one of us has different experiences of what it means to be a woman in Australia. Women have a double load, capitalism and patriarchy, but they're unevenly carried.
In Australia, systematic 'experiments' try to keep those suffering oppression in silos of silence.
The NT Intervention was deliberately organised to allow a land grab for the overwhelmingly foreign-owned mining and gas industry, disguised by false claims against male Elders. But it was also a 15-year experiment about brutal suppression, largely hidden from the rest of Australia. Many First Peoples' women tell how the Intervention shamed their men, how women had to take the lead. They speak of Aboriginal solidarity first, as the defining way to fight ongoing, violent dispossession.
A few high profile First Peoples' women supported the Intervention and the mining industry. They specifically blamed First Peoples' men for problems in communities. At the 2016 Garma Festival's Key Forum on Corporate Australia and Indigenous Economic Development, which one of these women co-chaired with Business Council CEO Jennifer Westacott, she praised corporations. More recently though, she expressed discontent with the overwhelming presence of corporate reps at Garma. She condemned mining companies.
The NT Emergency "experiment" flowed seamlessly into other community closures, first at Oomboolgarri in remote WA, site of a 1920s massacre remembered in Jack Davis's play, No Sugar. But, also to Redfern and other former inner-city strongholds of First Peoples' organisation and strength. There, for some, it's a constant cycle of dealing with poverty and police, struggling to keep food on the table, overcrowding, youth suicide, being kicked off Centrelink.
Collective Respect
This educated writer is treated with respect at Centrelink. But I overheard a telephone conversation on speaker in late 2022. A flood victim was trying to get benefits in Redfern where he was temporarily living. He was told he had to call rather than speak to the Redfern workers.
He said, "I've lost everything," that he needed to keep his home listed as the flood area to claim a government lump sum, but needed money right now to eat. The female Centrelink employee said, "So you want to have your cake and eat it too."
When I told two old friends who volunteer with emergency services, it floored them, as it did me. They are respectful and compassionate to disaster victims.
One is a super confident Fire Captain in a Labor electorate recently exposed as denied disaster relief funding by Morrison, despite desperate need.
The other tells of her experience in an SES (State Emergency Services) group sent to assist a flooded rural town. Townsfolk were angry that they'd had no earlier help. If our sunburnt country is a place "of fire and flooding rains" as the climate deniers happily proclaim, why wasn't capitalist Australia ready with help? Do all those untaxed profits from fossil fuel corporations leave Treasury empty?
Both my friends are in their 60s. How would most young women with families have time for volunteering beyond the home? And why do so many essential services rely on unpaid work when a handful are making billions upon billions?
Both speak of respect and collective support, especially when mistakes are made.
Collective respect creates strength. It's the opposite to patriarchy, to capitalism. It's the way forward.
Class and poverty, dividers in recovery
Disaster is an equaliser, but class and poverty are the dividers in recovery. Far more women are poor than men, for many reasons. While the 2021 NSW mid-north coast floods raged, a single mother from Murwillumbah was interviewed. She and her children were still living in a caravan, after floods in 2017.
She said, "I feel so ashamed." Ashamed to be poor. What an indictment on this system.
Immediately after floods made her homeless, Vanguard reported, "As the emergency unfolded on Friday, local radio announced Victoria's Kinglake residents were finally receiving compensation, eight years after bushfires destroyed their homes. The announcement provided no comfort in this new disaster zone."
New disasters come month after month. Now in the NT. The biggest disaster is capitalism.
Expose what is deliberately hidden
Everyday Australians have great capacity for compassion and solidarity. But as time passes, how many of us put others' needs before our own, beyond immediate relationships.
Until it touches us directly, we mostly set aside others' suffering.
There's always been hidden silos of poverty and dispossession here. But never have so many new ones been created so quickly.
Most Australian women and men have lived relatively comfortable lives during the debt-fuelled longest boom in history. As that boom busts, we need a collective response.
The ruling class organises to hide the truth, to separate us, to make us selfish. Quietly seeking and sharing the truth, building solidarity, encouraging generosity, demanding fundamental change, those are the way forward.
Print Version - new window Email article
-----
Go back