Copper mining (the new gold rush) should be publicly owned
Written by: Ned K. on 17 June 2023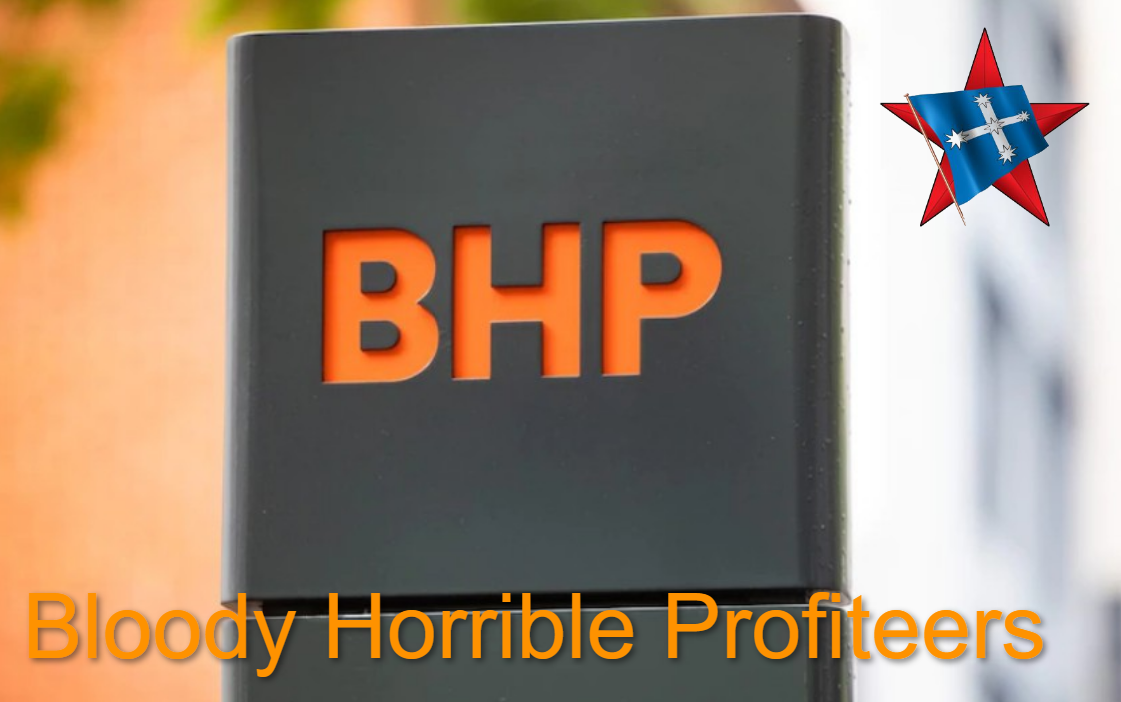 With the transfer to renewable energy and electric vehicles, the race is on by multinational corporations to control the mining and processing of copper. The largest copper mine, Olympic Dam in Australia, is owned by multinational corporation BHP which also owns the Escondida Mine in Chile.
BHP has recently bought Oz Minerals copper mines, Prominent Hill and Carrapateena in South Australia located south west of Olympic Dam and its town Roxby Downs.
Smaller locally owned mining companies are Rex Minerals and Enviro Copper. Rex Minerals have received the go-ahead to mine copper on farming land near Ardrossan in South Australia. Enviro Copper plans to revive the copper mine at Kapunda in South Australia's lower north using an insitu method backed by the CSIRO and University of Adelaide.
In the 1860s to 1880s copper mining at Kapunda and the Copper Triangle of Moonta, Kadina and Wallaroo was a major export from the colony and also gave rise to the proud working class communities of those regions, with a strong Cornish background being a feature of the miners.
While the colonial government got some money from the copper mining of that period most of the profits went overseas to the headquarters of the British empire.
With copper resources in South Australia in high demand again, the SA Labor Government is looking forward to increased royalties from the corporations owning the copper mines and processing of copper.
According to an article in the Adelaide Advertiser on Saturday 17 June, the current price of copper is $US 8,300 per tonne. To give an idea of the amount of money per year that amounts to, BHP will produce at just its Olympic Dam mine alone 200,000 tonnes of copper in 2023.
Enormous profits will flow to BHP, far in excess of the royalties paid to the SA Government.
As even the Adelaide Advertiser article points out, "BHP on occasion built up expectations of expanding Olympic Dam with multi-million dollar investments, only to change its mind. It canned a planned $20 billion expansion of Olympic Dam in 2012, embarrassing the then Labor state government which had pinned its economic hopes and dreams on the project going ahead."
BHP like other multinational corporations makes decisions based on its own global economic interests and cares little for First Nations people on whose lands the copper mines exist, the workers who mine the copper and service the mining facilities, state governments and the people (in this case in SA).
In this day and age when electric vehicles and renewable energy are essential services in the people's struggle to prevent environmental catastrophe, the mining of rare earth metals and minerals like copper should be in the hands of the people, not multinational corporations who exist to make profit for a rich minority.
Print Version - new window Email article
-----
Go back