Superpowers court PNG, Solomon Islands as regional tensions intensify
Written by: (Contributed) on 26 July 2023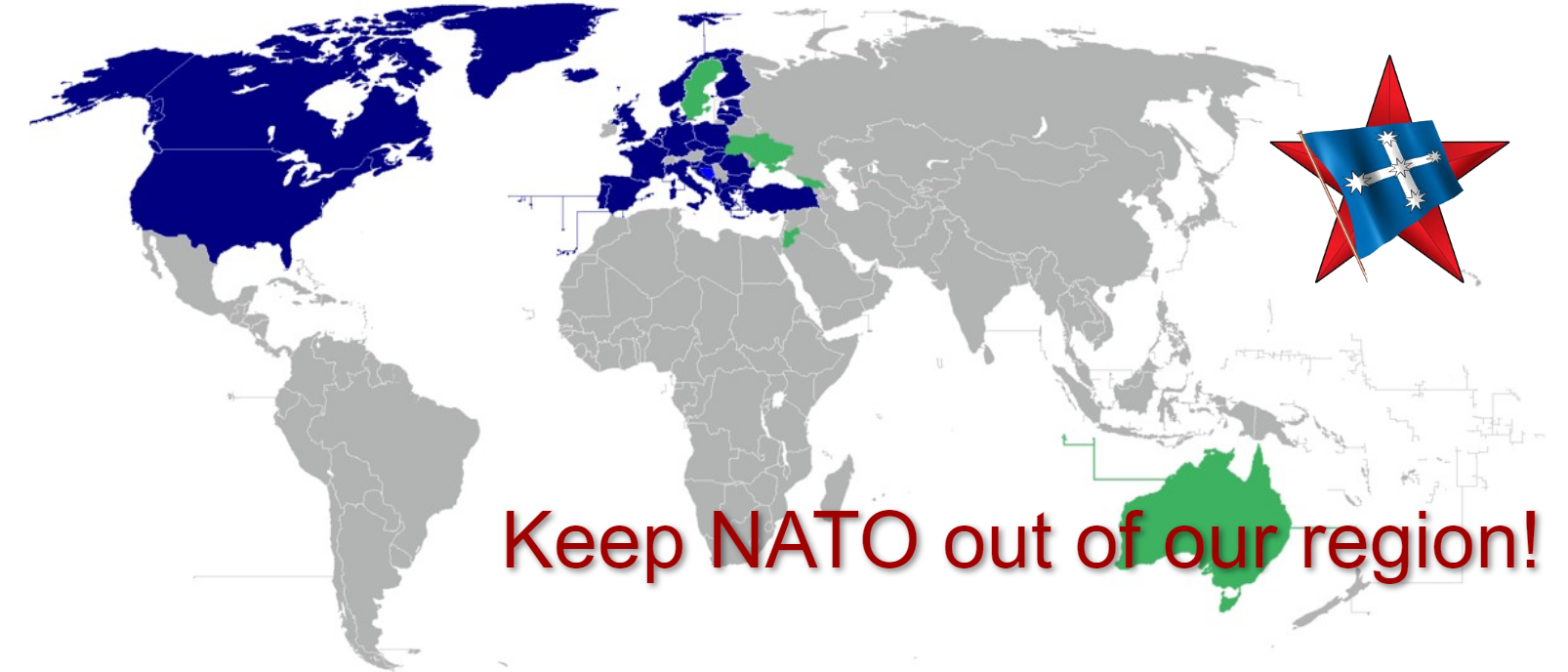 An announcement from Port Moresby that the PNG Defence Force were considering establishing an elite military grouping has raised concerns about wider issues arising in the South Pacific. The small area to the north of Australia remains riven with ethnic and inter-ethnic rivalries, exacerbated by fierce hostility with US-led regional operations directed toward perceived Chinese influences, particularly in the neighbouring Solomon Islands.
In mid-July the PNG government in Port Moresby announced it was seriously considering establishing a special operations force modelled on the British Gurkha regiment. (1) British defence officials had already had formal meetings with their PNGDF counterparts on the basis that PNG 'struggles to strengthen its armed forces at a time of increased tension in the region between China and the US'. (2) It was noted the 'South Pacific has become a theatre for strategic competition between the US and China' (3)
The Gurkhas, historically, have been associated with elite military traditions and jungle warfare; in May PNG signed a Defence Co-operation Agreement with the US, paving the way for US forces being exempt from taxes and criminal prosecution, unimpeded and rent-free access to bases in PNG, and stationing troops and equipment for deployment. (4) The move forms part of the stated intention of PNG to increase the size of the PNGDF from the present 3,650 personnel to 10,000 by 2030, together with a reservist force of an extra 3,000 personnel. (4)
The moves coincided with a bi-partisan diplomatic statement from the Biden administration that, 'NATO's expansion into the Asia-Pacific region … was … inevitable, arguing that the AUKUS security pact, of which Australia is a key member, is the first step into turning the growing military into a global bulwark against China and Russian power'. (5)
The moves, however, are far from straightforward: France, for example, vetoed a push by some NATO members in June to open a diplomatic office in Japan to increase liaison with Indo-Pacific nations. (6) While the reasons explaining France's diplomatic decision were merely noted as, 'a big mistake … amid concerns it could antagonise Beijing', a far more likely explanation was that France retains major diplomatic links with Vanuatu as a former part-colonial power, New Caledonia and the wider Polynesia. (7) The Macron presidential administration does not want outside interference in what they regard as essentially their French regional interests.

The fact that Japan was chosen for the NATO office would also indicate the recent moves rest upon the US-led Indo-Pacific Strategy (IPS) whereby the US-Japan alliance has been upgraded to a global alliance, resting upon the so-called 'Quad' composed of the US, Australia, India and Japan. (8) The IPS also has lower-level partners, including South Korea, Taiwan, Singapore, Vietnam and others. (9) Whether PNG has now been included remains to be verified, although its defence agreement with the US in May would tend to indicate the decisions have already been taken with this goal in mind.
PNG has, historically, been the dominant player in the South Pacific due to its size and population: it has about 10 million people compared to the Solomon Islands 611,340, and Vanuatu only 307,815. PNG has also been a dominant player inside the British Commonwealth. Moves, by the US, to expand their IPS, have to be assessed in this light. And the fact the Solomon Islands does not even have its own defence force, likewise, is also an important consideration. The Solomon Islands relies upon its police force for defence and security provision, and outside assistance, if required.
Under these circumstances it is not particularly difficult to establish the fraught nature of Australia-Solomon Islands diplomacy. The Solomon Islands has been noted as of 'vital strategic importance to Australia'. (10) There is little doubt, however, that the US are pulling the strings as a puppet-master: while Sogavare was visiting Beijing, the US National Security Council raised the matter as a concern. (11) The Solomon Islands would appear to be regarded by the US intelligence services as a country of some considerable interest.
The recent visit by Solomon Islands Prime Minister Manasseh Sogavare to Beijing, therefore, also saw diplomatic tension between Honiara and Canberra escalate: while in Beijing, Sogavare signed nine agreements with China, which Australia have requested are published immediately. It was noted with alarm, from Canberra in the meantime, that 'exact details are yet to be disclosed'. (12) Fears exist that while the Solomon Islands have discussed the prospect of creating their own army with Canberra, Honiara also has a defence agreement with China, which may complicate the matter. (13)
Those inside the corridors of power in Canberra would appear to have forgotten the Solomon Islands are a sovereign independent state, as ratified by the United Nations, not a neo-colonial outpost from yesteryear ruled by the Australian Colonial Administration. The continued response from Canberra has also been symptomatic of the colonial and Cold War politics of yesteryear, and has left little to the imagination: two editorials in Murdoch's the Australian, for example, have portrayed Sogavare as seemingly an agent of influence; one was titled 'Sogavare kowtows to Beijing', and the other included references to 'Prime Minister Manasseh Sogavare has been singing from the Chinese Communist Party's anti-Australia songbook'. (14)
Such diplomacy and media comment would hardly qualify as professional or conducive to harmonious relations between Australia and the wider South Pacific. It would, to the contrary, be typically symptomatic of US-led Cold War positions, based upon neo-colonial relations.
We need an independent foreign policy!
1. PNG, UK discuss 'Gurkha' regiment, Australian, 14 July 2023.
2. Ibid.
3. Ibid.
4. We won't be pawns in global game: PNG., Australian, 18 July 2023.
5. PNG, UK discuss 'Gurkha' regiment, Australian, op.cit., 14 July 2023.
5. NATO sets sights on Asia-Pacific, Australian, 18 July 2023.
6. Ibid.
7. Ibid.
8. The reasons behind Washington's push for GSOMIA., Hankyoreh, 12 November 2019.
9. Ibid.
10. China-Solomons pact 'wake-up call', Australian, 17 July 2023.
11. China, Solomon Islands sign policing pact in upgrade of ties, Reuters, US News, 10 July 2023.
12. Sogavare hits Canberra over budget delay, Australian, 18 July 2023.
13. Ibid.
14. See: Sogavare kowtows to Beijing, Editorial, Australian, 13 July 2023; and, Sogavare rant is fooling no one, Editorial, Australian, 19 July 2023.
Print Version - new window Email article
-----
Go back