Computerised war games and US imperialism's regional decline
Written by: (Contributed) on 1 August 2023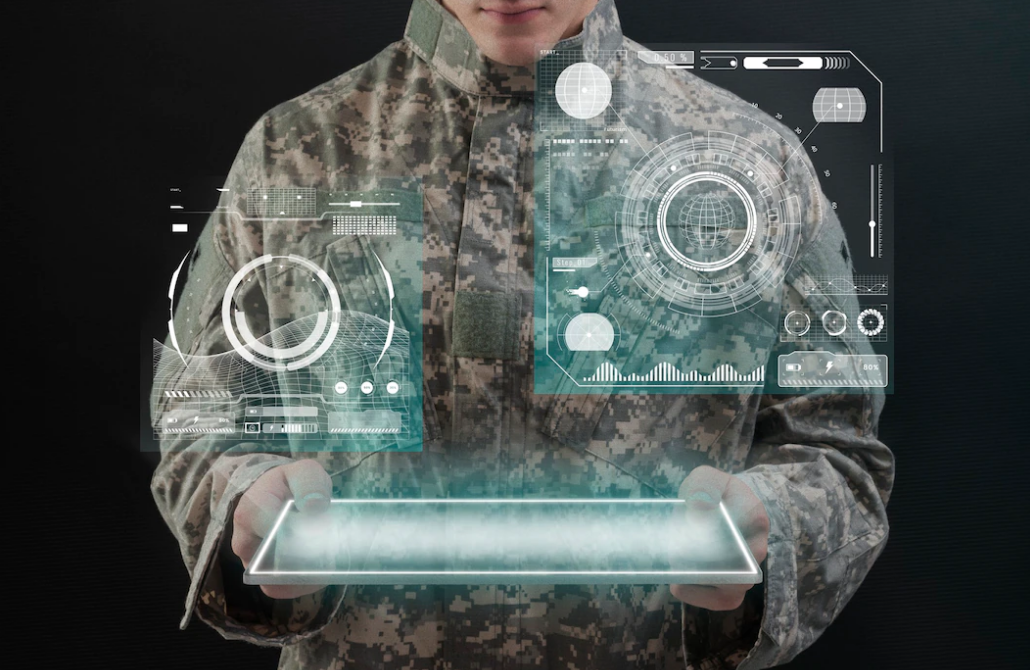 (Above: Image by rawpixel.com on Freepik)
The outcome of a computer simulation military exercise has sent shock-waves into the Pentagon, as the US recognise their declining traditional regional hegemonic diplomatic position across the Indo-Pacific. Other related factors have also raised serious questions about the continued viability of their US Indo-Pacific Strategy, as a workable regional foreign policy aimed at encircling and containing Chinese influences.
Earlier this year the Center for Strategic and International Studies in Washington staged a computer simulation military exercise over the threat by China to retake Taiwan: the outcome was that the US required the support of regional allies, Japan and Australia, in order to, 'block a Chinese takeover of Taiwan'. (1) The findings follow similar concerns by the Pentagon in 2019, that the US were no longer the dominant power in the Pacific and required, 'further relying on traditional allies, including Japan and Australia', following an in-depth study conducted by a Congressional Committee the previous year. (2)
The University of Sydney, United States Study Centre, likewise, has provided a regional assessment along the lines that the US could potentially lose a war with China, if Beijing conducted a wide-scale missile attack on military facilities based on Guam. (3)
The US has pushed both Japan and Australia to provide more assistance for the Pentagon's regional warmongering. It has caused certain concerns.
While US assessments regard their 54,000 armed forces based in Japan to be in the forefront of any forthcoming military conflict, it has been noted, 'Japanese leaders publicly shun discussion of a role in any Taiwan war, in part because public opinion is generally against getting ensnared in a conflict'. (4) A public statement from Professor Satoru Mori of Keio University in Tokyo, said that in the event of Japanese military involvement in defence of Taiwan 'ninety per cent of Japanese people would say no!'. (5)
The US would also require official approval from the Japanese government in order to deploy their troops from Japanese bases. (6) It was noted, furthermore, that under the circumstances, 'the US is seeking more clarity from Japan as the two sides try to develop a combined operational plan for a Taiwan conflict'. (7) Studies conducted elsewhere have also noted how Japanese people have a, 'zero appetite to engage in direct confrontation with China over Taiwan'. (8) Instead, attention has been placed upon forthcoming presidential elections in Taiwan next January, where a KMT victory may occur, which would effectively undermine the US support for present DPP administration of President Tsai Ing-wen, many of whose supporters seek Taiwan's independence. The KMT has long sought cross-straits relations, and peaceful co-existence with China. Such an outcome is clearly regarded by the US, however, as, 'a potential threat to Washington's plans in the Asia-Pacific'. (9)
In local elections across Taiwan late last year, the ruling DPP lost key seats in Taipei, Taoyuan and Hsinchu, and only secured five from 21 posts of city mayors and country chiefs, while the KMT took 13. Whether the results can be projected onto the next presidential elections will be known early next year.
Similar assessments of the role of Australia have also found a marked difference between traditional support for the 'alliance' and other outcomes: it is not particularly difficult to access the US position; the Australian newspaper publishes several every week by Greg Sheridan, a well-known Pentagon sycophant and court jester. One of his recent articles, for example, noted that while US Secretary of State Anthony Blinken and Defence Secretary Lloyd Austin were about to visit Australia for high-level diplomatic talks with the Australia-US Ministerial meetings, the Pentagon was deeply concerned about Canberra recently removing $1.5 billion from defence over the next four years. (10) Hundreds of millions of dollars have also been reallocated from the defence budget to other government departments and less support than expected has been forthcoming for the Ukraine, together with fears arising about further reallocations in order to finance the building of submarines with inter-operability with US counterparts. (11)
Behind the scenes the US is concerned about the viability of their Indo-Pacific Strategy, where the alliance with Japan has become a global alliance and central to US military and security provision. (12) It rests upon the 'Quad', consisting of the US, Japan, Australia and India, and couched in terminology which has included reference to, 'modernised long-standing alliances … forged innovative links'. (13) It also relies heavily upon lower-level partners, in networks linked to the Quad: South Korea, Taiwan, Singapore, Vietnam, Indonesia, Malaysia, Mongolia, New Zealand, the Pacific Islands and others. (14)
While the defence and security provision has kept the US-led military industrial complex financially secure with huge arms budgets, the centrality of Japan on which it all hinges, is problematic: in fact, Professor Mori has been quoted as stating that in the event of hostilities over Taiwan, 'political chaos … would occur, and … the government would struggle to manage the US alliance while dealing with public concern'. (15) Namely, Japanese institutions of state, including its central and provincial governments, would experience a serious legitimacy crisis in the eyes of civil society.
With 30,000 troops brought together for the present Talisman Sabre military exercises off Queensland, all it would appear, is not what it seems. In fact, we are witnessing the gradual decline of US traditional regional hegemonic positions and the very real likelihood of 'real-war' scenarios in the Indo-Pacific region, conducted on the basis of reckless, swashbuckling bravado:
We need an independent foreign policy!
1. US pushed Japan on Taiwan question, Australian, 17 July 2023.
2. Study: US no longer dominant power in the Pacific, Information Clearing House, 22 August 2019.
3. Ibid.
4. Australian, op.cit., 17 July 2023.
5. Ibid.
6. Ibid.
7. Ibid.
8. Japan doesn't want to fight for Taiwan and neither do other US allies, Sputnik, 23 July 2023.
9. Ibid.
10. See: Defence emergency hiding in plain sight, Australian, 25 July 2023.
11. Ibid.
12. The reasons behind Washington's push for GSOMIA., Hankyoreh, 12 November 2019.
13. Ibid, and, The Indo-Pacific Strategy of the United States, The White House, 11 February 2022.
14. Ibid.
15. Australian, op.cit., 17 July 2023.
Print Version - new window Email article
-----
Go back