E.F. Hill's "The Labor Party?" republished.
Written by: Central Committee, CPA (M-L)19 on 19 August 2023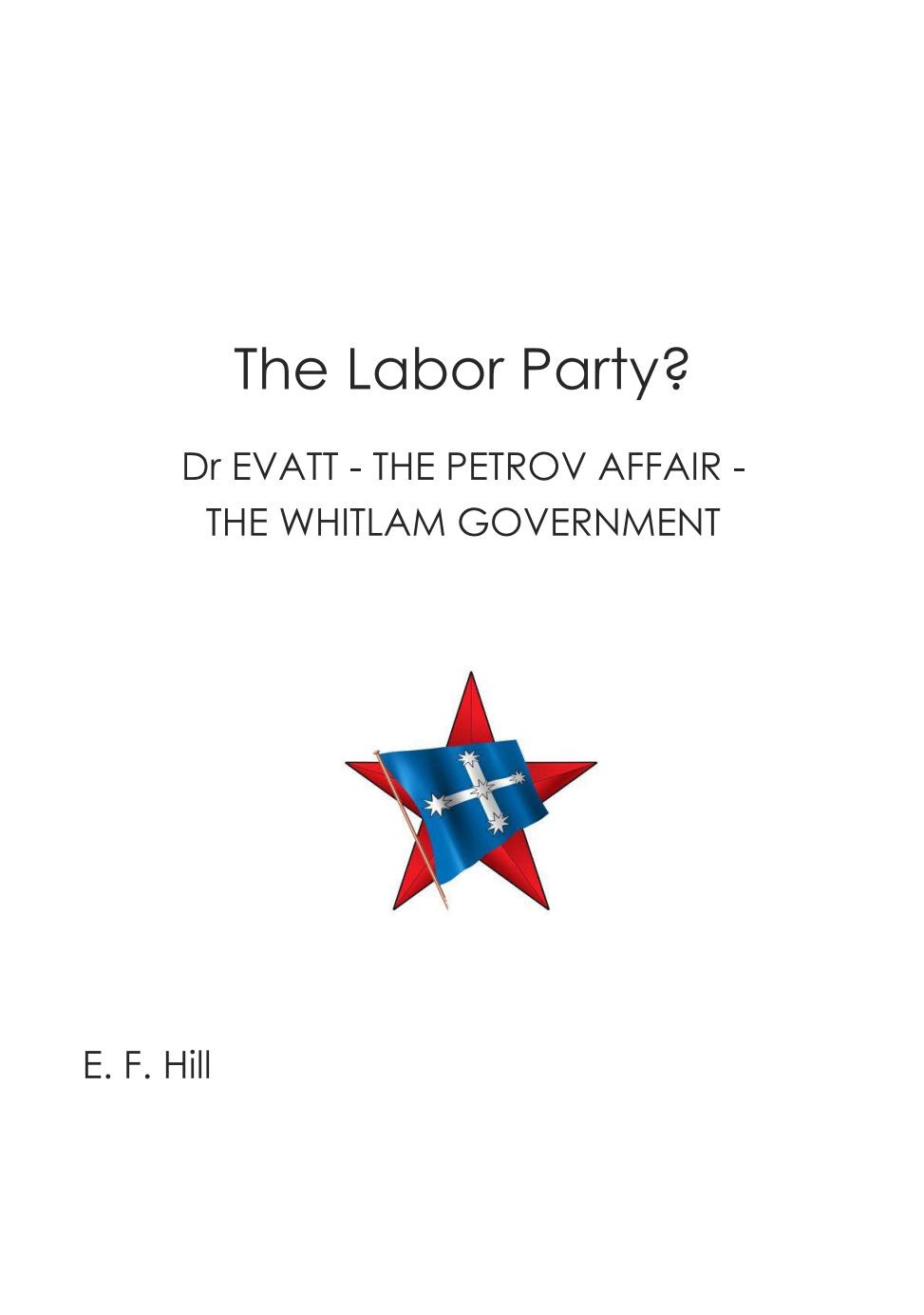 Founding Chairperson of the Communist Party of Australia (Marxist-Leninist), E. F. Hill, raised the understanding of Communists about the nature and role of the Labor Party to a distinct new height.
At the request of younger comrades for access to his The Labor Party?, the whole book has been retyped and placed on our website as a pdf.
It is available here.
By way of introduction to the book, we reproduce here a brief foreword to the 2023 edition:
FOREWORD TO THE 2023 EDITION
Like a wine of exceptional quality, this book, now nearly fifty years old, has aged very well. Its analysis of the Labor Party shows its fundamental character as a party of capitalism. It explores its contradictions as a party alternating between service to imperialism, on one hand, and to Australian capitalists sometimes seeking greater capitalist independence from imperialism, on the other. It explains how internal Labor Party division is fuelled by its fundamental service to capitalism and its need to maintain the deception that it serves its electoral base in the working class and other progressive people.
The author, E F (Ted) Hill was the founding Chairperson of the Communist Party of Australia (Marxist-Leninist), established in 1964. Ted was a prominent and outstanding Communist leader, activist and lawyer who dedicated his life and work to working people in Australia. His other works can be found on the E F HILL website.
Since this book was written, additional experience has arisen of Labor in office, including its attacks on the workers through the Accord, its pioneering of neo-liberalism under Hawke and Keating, its keeping the unions under control through Fair Work Australia, its further opening of Australian territory to the US military under Gillard, and the continuation of that treachery via AUKUS under Albanese, Wong and Marles. All these later phenomena can be best understood by learning from the example set by Hill in his analysis of the Labor Party.
A young comrade offered to retype this book, long out of print, so that it can be made available to a new generation of Australian Communists. We thank him for his enthusiasm and hard work.
Print Version - new window Email article
-----
Go back